Tech Corner - Tools To Create Great Business Videos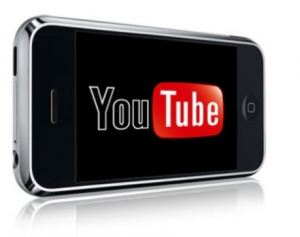 People love video content and YouTube is now the second biggest search engine behind Google. Video is a very effective way of telling your story, personalising your business and brand and communicating very complex ideas. Videos can demonstrate your product, be used for training staff (or clients), provide virtual tours or share PowerPoint presentations and slide shows. Including videos on your website will help communicate your message and improve your search engine optimisation.
Compelling video is not created by just turning on the camera and speaking. Here are some tools to help your videos engage and wow the viewer.
1. Prezi - this tool allows you to zoom, fly and pan around your slide presentation in a very dynamic way. Ask your children how good this tool is for creating presentations as most primary school children are proficient at using this tool. Free for personal use (up to 100MB) or US$ 159 per annum for the corporate version to add your own logo.
2. Animoto and Magisto are both free apps which use your photos, video clips and music to automatically create unique, orchestrated video pieces for personal users. Magisto has a tool for adding music and tiitles. Business pricing applies for extended use and to remove branding.
3. Powtoon and Sparkol are both amazing animated video tools. Powtoon has a free version with their branding on your video. These animated videos are very popular.
4. Wistia - this video creation tool and hosting service is available as a full version on a two week trial. There is a free limited version with Wistia branding or unbranded videos from US$20 per month up to US$240 per month for unlimited videos. The key point of difference with Wistia is that it integrates with email marketing tools and you can track exactly how your video is viewed, down to where it is paused or rewound or watched again.
5. YouTube Editor - a free tool to edit your videos. Annotations and transcripts can also be added to the videos.
6. Camtasia, Jing and SnagIt are all video editing or screen capture tools from TechSmith. Jing is free and is useful for visual conversations as it can capture and edit images and record but not edit video and only for videos up to 5 minutes. SnagIt is a full screen and video capture tool with no video time limits and offers built in editor for annotating and adding basic effects. At A$49.98 it is cheaper than Camtasia at $US299 or $US99 for Camtasia Mac, although Camtasia is a full video editor.
7. iMovie is a Mac only video editing application. Newer Mac's come with iStudio already installed and iMovie is a component of iStudio. Separately available as an app on iTunes for A$5.49.
---
Other articles in this edition:

IMPORTANT DISCLAIMER: This newsletter is issued as a guide to clients and for their private information. This newsletter does not constitute advice. Clients should not act solely on the basis of the material contained in this newsletter. Items herein are general comments only and do not convey advice per se. Also changes in legislation may occur quickly. We therefore recommend that our formal advice be sought before acting in any of these areas.