Accounting for Supermarkets & Grocery Stores
As you know, running a supermarket is challenging. You have to manage so many different lines of stock, a mixture of wet and dry goods, be careful not to over stock plus manage staff and suppliers. In addition, you have to contend with perishables, cash flow issues, security and customer complaints. With over 20 years supermarket, retail grocery and fruit shop experience you can benefit from our industry knowledge.
We understand the fundamentals of a successful supermarket business. We monitor key performance indicators and use industry benchmarks to compare your supermarket, grocery store or fruit shop financial performance against your industry peers. This gives us an indication of what is working in your business and what areas need working on. We urge our supermarket clients to 'know their numbers' including profit margins, average customer sales figures, your stock turn and weekly departmental sales. This involves dissecting your sales by departments including meats and seafood, bakery, fruit and vegetables, frozen foods, breads, alcohol, dairy and various canned and boxed foods. Some of our clients drill down further into additional departments including tobacco, flowers and stationery.
Our mission is to provide clients with a range of accounting, tax and business coaching services at affordable rates. We recognise the importance of compliance but we really take a pro-active approach to help you grow your supermarket or grocery revenues and profits. We also believe you want to grow your personal wealth which is why we offer clients tax effective advice and marketing strategies.
Apart from assisting you with the usual compliance issues like GST, BAS, PAYG and superannuation, we'll advise you on the most appropriate tax structure for your supermarket or retail grocery business. When making recommendations regarding your business structure we take into account income tax considerations, asset protection, the possible admission of new partners and future discount capital gains tax concessions. We recognise you want to grow your profits and your wealth which explains why a number of our larger supermarket clients also have a self managed superannuation fund (SMSF) as part of their business structure and succession plan. If you want to know more about starting a SMSF download our e-booklet, Thinking of Starting a SMSF?
Our client brief demands we minimise the cost of compliance and it all starts with the right accounting software and point of sale systems. We match your business needs (bookkeeping, payroll, invoicing, stock etc.) with your level of accounting skill and train you (or your staff) to use the software. This prevents 'computerised shoebox' records and reduces basic compliance costs. On an operational level we can advise you on issues like your commercial lease and the funding options for a shop fit out or new equipment like a forklift or BBQ chicken machine (e.g. chattel mortgage, lease etc.). If you are looking to purchase a new motor vehicle we can even arrange fleet discount pricing that could potentially save you thousands of dollars. We can also advise you on cash management procedures including counting and recording cash register takings plus help you implement banking processes.

Thinking of Starting or Buying a Supermarket or Grocery Store?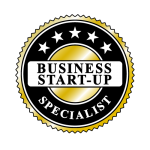 There are numerous issues to consider when starting or buying any business. If you are looking to buy a supermarket or grocery store we can assist you with the due diligence process by putting the financials under the microscope. As accountants we can do some financial modelling and prepare some 'what if' scenarios to identify your best and worst case situations. Similarly, we can prepare cash flow budgets, sales and gross profit forecasts together with a business plan to satisfy financiers.
As a business start-up specialist we can assist you with your marketing including your branding, brochures, website and business launch. We have experience with retail site selection, commercial property leases and have developed a number of tools for new business owners including a comprehensive checklist of start up expenses that automatically feeds into an integrated cash flow budget and business plan. We can even supply you with templates for your business cards and letterhead to accelerate the set up process. We get involved with the development of clients' websites including the content and SEO techniques. As you can see, we are not your average firm of accountants who just keep the score because we can also help you harness the power of social media to promote your business.
Grow Your Profits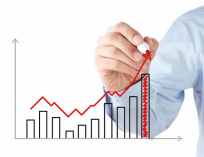 We urge our supermarket and grocery store owners to 'know their numbers' and that includes understanding the 4 Ways to Grow Your Business. Once you understand the key profit drivers in your supermarket we can talk you through profit improvement strategies and quantify the financial impact of those changes.
In summary we offer supermarkets and grocery store owners a range of accounting, taxation and business coaching services including:
Start-Up Business Advice for Supermarkets, Grocery Stores and Fruit Shops
Advice and Establishment of Your Business Structure
Advice and Assistance with the Purchase or Sale of your Business
Spreadsheets and Tools including a Start Up Expense Checklist, Pricing Calculator, Cash Flow Budget and Business Plan Template
Tax & Business Registrations including your ABN, TFN, GST, WorkCover etc.
Preparation of Business Plans, Cash Flow Forecasts and Profit Projections
Accounting Software Selection and Training – Bookkeeping, Invoicing, Payroll etc.
Preparation of Finance Applications for Banking Institutions
Site Location and Advice Regarding your Retail or Commercial Property Lease
Preparation and Analysis of Financial Statements
Bookkeeping and Payroll Services including Preparation of Year End PAYG Payment Summaries
Tax Planning Strategies including Negative Gearing and Self Managed Superannuation
Industry Benchmarking and KPI Management
Marketing Advice including Branding, Brochures, Website and Social Media Strategies
Advice and Assistance with Your Website Design, Content, Functionality and SEO
Wealth Creation Strategies and Financial Planning Services
Vehicle & Equipment Finance (Chattel Mortgage, Lease etc.)
Monitor Labour Costs and Advice regarding Employee Relations and Workplace Laws
Advice regarding Claiming Motor Vehicle Costs
Business & Risk Insurances
Business Succession Planning
We are so much more than just tax Accountants. We are business and profit builders who genuinely care about your supermarket success. We service the accounting and taxation needs of a number of supermarkets, grocery shops and fruit shops that have become niches in our accounting firm. So, if you're looking to get your business off to a flying start or want to book your business in for a review contact us today.
We invite you to book a FREE, one hour introductory consultation to discuss your business needs. You'll get an hour of practical business, tax, marketing and financial advice that could have a profound effect on your future business profits. To book a time, call us today on (03) 9383 2700 or complete your details in the box at the top of this page.
Linda McGowan Pty Ltd - Strategies & Solutions for Business Owners