Accounting for Primary Producers & Farmers
We believe Farm Accounting is a specialist area that requires an understanding of specific business, financial and taxation issues.
We are experienced in all aspects of farm management and can assist you in a number of areas including cash flow and profit budgeting, farm business planning, finance applications and farm purchase feasibility services.
Major services we provide are: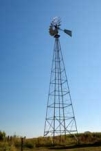 Farm Business Planning
Cash Flow And Profit Budgeting
Succession/Estate Planning
Finance Applications - We can work with you to assess your finance requirements to provide you with maximum protection and flexibility
Hire Purchase, Lease, Bill of Sale or Chattel Mortgage for Vehicles and Farm Equipment and Machinery
We will also assist you to obtain the best rate of finance.
We primarily work with committed and ambitious business owners who recognise the importance of marketing and are willing to invest in their business. They are prepared to work hard but they also want to work smarter. If you're looking to make your business more profitable, valuable and saleable contact us today.
We also invite you to book a FREE, one hour introductory consultation to discuss your business needs. You can expect practical business, tax, marketing and financial advice designed to help you accelerate your business success. To book a time, call us today on (03) 9383 2700 or complete your details in the box at the top of this page.
Linda McGowan - Strategies & Solutions for Business Owners