About Us
The history of this accounting practice stretches back several decades and the firm is headed by our Principal, Linda McGowan (CPA, B.Bus.). As you can tell from our website, we are not your average firm of CPA's who just keep the score for our business clients and we are proud to be different. While most suburban accounting firms view the preparation of the tax return as the end of the client process, we see it as the beginning.
Linda opened a small office in Preston in the 1990's but relocated to Wilson Street, Brunswick in 2004. Courtesy of consistent client referrals, the practice grew and in 2011 we relocated to larger premises at 52 Holmes Street, Brunswick. We continue to work hard to earn your trust and referrals by delivering practical strategies and solutions to business, taxation, marketing and financial problems.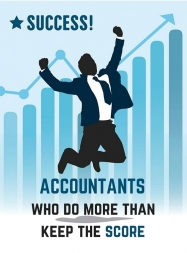 A large percentage of our original clients were locals from the Preston, Brunswick, Carlton, Essendon and Coburg areas but that profile has changed dramatically over time. The internet turned us into a global business and it didn't take long for our client database to spread nationally and internationally. A big part of our expansion is attributable to our niche services including advice regarding starting a business and the establishment of a self managed super fund. In addition, we have also developed expertise in certain industries and have built a reputation as a specialist with musicians, hairdressers, restaurants, cafes and the various building trades such as plumbers, electricians and carpenters.
Linda and her team of professionals operate from their inner city Brunswick offices and they are passionate about helping small business owners build a better, more profitable and valuable business. They certainly do plenty of tax and compliance work but their range of accounting, tax and financial services are both broad and deep. While the team service a number of individuals, our slogan best summarises what we love doing, offering business owners strategies and practical business solutions.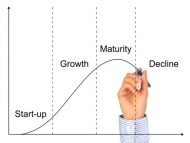 Over the past 15 years we have developed specialist skills in the areas of business start up advice, self-managed superannuation funds and negatively geared investment properties. We have literally mentored hundreds of business owners through the various stages of their business life cycle, from start up to sale and our unique Business Accelerator Process has been specifically designed to help new business owners fast track their business success.
Our marketing expertise is one of our major points of difference compared to other accounting firms in Melbourne and to help our clients succeed we have developed a number of consulting tools including checklists, templates and spreadsheets. We offer cost effective marketing services around your branding, website, social media campaigns and digital publishing. We recognise that marketing can be the difference between gloom and boom which is why we also offer our business clients some incredibly valuable tools including:



The Business Growth System - one of the world's most successful marketing programs that contains more than 80 breakthrough marketing strategies supported by videos, templates, checklists and 2,500 pages of instructions. Access to this 'vault' of resources would normally cost $500 per month, however, as a client of the firm you get unlimited FREE access.

The Grow Your Business in 5 Days video training course contains 1

2 instructional videos that are delivered to clients over 5 days. The videos are relatively simple and focus on key strategies on how to win more customers, how to retain them for longer and increase the value of each sale. These resources could have a massive impact on your future business growth and clients get immediate and free access to over $7,000 of marketing resources.
Our pro-active approach distinguishes us from other local accounting firms and if you want more than just a number cruncher, call us today on (03) 9383 2700 and experience the difference!
Linda McGowan - Strategies & Solutions for Business Owners