Accountants Northcote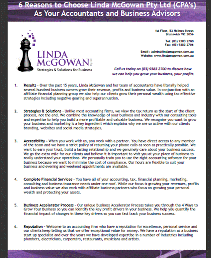 We are a small to medium sized accounting firm situated in the Brunswick Northcote region in the inner northern suburbs of Melbourne. We primarily service small business owners and as you will see from our website, we are not your traditional accounting firm who just focus on churning out income tax returns.
While we offer the usual accounting, tax and compliance services you would expect from a Melbourne suburban accounting firm, our real objective is to help you minimise the cost of compliance and provide you with strategies to grow your business, your profits and your wealth.

Over the years we have grown substantially thanks to our niche services including advice regarding starting a business and the establishment of a self managed super fund. In addition, we have also developed expertise in certain industries and have built a reputation as a specialist with musicians, hairdressers, restaurants, cafes and the various building trades such as plumbers, electricians and carpenters.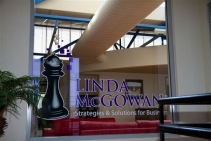 Our dedicated team of accountants are committed to ongoing professional development so you enjoy access to the best technical tax and accounting advice available. No job is too big or too small and we adopt a hands on approach with our clients including visiting your business premises whenever possible. Our marketing skills are also a big point of difference and we help clients develop their brand, website, SEO, corporate brochure and social media strategy. You'll find we can get involved in whatever it takes to fast track your business success.

Being in a services industry we are accessible and offer after hours appointments at our Brunswick offices. We always return your calls as soon as practically possible and because we train you to use the right accounting software you'll find we turn your compliance work and tax returns around faster than most suburban accounting firms. We guarantee you personal service, innovative strategies and financial solutions to accelerate your business success. At Linda McGowan Pty Ltd, we strive to provide pro-active, quality advice to business owner and we guarantee you integrity and confidentiality.
If you're looking for a lot more than just basic accounting and tax compliance services from your accountant call one of our pro-active and passionate team members today on (03) 9383 2700. We invite you to book a FREE, one hour introductory consultation to discuss your business needs. You'll get practical business, tax, marketing and financial advice designed to help you build your business and grow your wealth.
To book a time, contact us today or complete your details in the box at the top of this page.
Linda McGowan - Strategies & Solutions for Business Owners