Industries
We are so much more than just Tax Accountants. We are business and profit builders who service the accounting, taxation and financial needs of small business owners throughout Melbourne and Victoria. Our business coaching services combined with our marketing expertise means we can offer you strategies to grow your business, your profits and your wealth.
Over the past 15 years we have developed a number of niche services including:

Business Start Ups

Negative Gearing of Property

Self Managed Superannuation Funds
In addition, we have also developed considerable expertise in a number of specific industries. Our clients keep telling us that experience counts in their industries and they trust our advice because of our in depth knowledge of their business and their industry. Our people develop technical and industry specific skills to give your business an edge and we also use industry benchmarks to help you compare your business performance against your competitors so you understand what is working in your business and what areas need working on. Some of the industries we describe as our niche markets include:

Builders and related Trades including Plumbers, Electricians and Carpenters


Musicians & Artists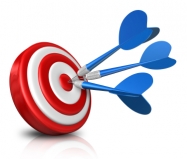 Hairdressers & Barbers


Restaurants & Bars


Cafes & Coffee Shops


Beauty Therapists & Nail Technicians


Lawn Mowing Contractors


Landscape Gardeners
In addition, we also service clients in a broad range of other industries including:
Trades People
Franchisees and Franchisors
Retailers
Medical
Gyms & Personal Trainers
Dog Wash & Pet Grooming
Real Estate Agents
Pet Shops
Florists
Motels, Bed & Breakfasts
Automotive Mechanics
Travel Agents
Cleaners
Importers
Masseurs & Wellness Centres
Computer Consultants & IT
Mortgage Brokers
Manufacturers
Hotels & Bars

If you're looking for an accountant who is passionate about your business success contact us today. We strive to deliver practical, cost effective advice and marketing strategies designed to help you grow your business and your profits. Personal service is assured and no task is too big or too small for the team. We work hard to understand your business and your industry so you gain a competitive advantage.
Our marketing skills distinguish us from other accounting firms and if you're a committed and ambitious business owner looking to accelerate your success we invite you to book a FREE, one hour introductory consultation to discuss your business needs. You'll get an hour of practical business, tax, marketing and financial advice that could have a profound effect on your future business profits. To book a time, call us today on (03) 9383 2700 or complete your details in the box at the top of this page.
Linda McGowan Pty Ltd - Strategies & Solutions for Business Owners