Theres An App For That - Printing From Your Mobile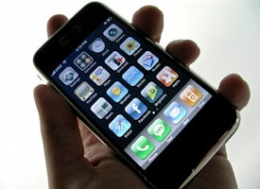 Need to print a document, photo or message from your phone, tablet or other mobile device? There are now multiple apps on the market which will connect your phone to your printer.
Paid Apps include PrinterShare for iPhone and Android and the app will search for discoverable ePrint enabled printers. The free version allows you to print a test page, print via Google Cloud Print and print 20 pages remotely before requiring the full version which is $14.95. PrintCentral and PrintHub are iPhone only apps which will print to compatible printers remotely via wi-fi or 3G/4G network. PrintCentral is $7.49 while PrintHub is a mere $0.99 from iTunes.
Free Apps available include HP ePrint which will work with HP printers and also with printers that have HP compatible modes. PrinterOn is available for iPhone and Android and will search for discoverable ePrint enabled printers and public PrinterOn printing locations. Handy for printing boarding passes, movie tickets etc. while out and about.
---
Other articles in this edition:

IMPORTANT DISCLAIMER: This newsletter is issued as a guide to clients and for their private information. This newsletter does not constitute advice. Clients should not act solely on the basis of the material contained in this newsletter. Items herein are general comments only and do not convey advice per se. Also changes in legislation may occur quickly. We therefore recommend that our formal advice be sought before acting in any of these areas.