Breaking News For Business Owners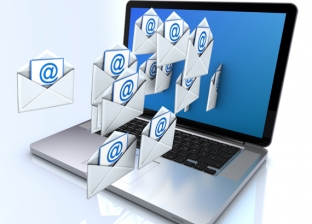 There's no doubt email newsletters are an inexpensive way to keep in touch with your customers.
In fact, a study out of the US suggests that for every dollar a company spent in 2011 on email marketing they produced a return of $40.56. This means email marketing outperformed almost every other form of marketing. While statistics from the US Direct Marketing Association indicate a declining trend in returns from email newsletters (return on equity in 2006 was $52.23 and this is expected to fall to $35.02 by 2016), they remain an important part of the marketing mix.
Do you use email marketing in your business? If not, consider these three facts about email marketing:
1. Cost Effective
The cost of distribution is next to nothing (depending on the number of emails you are sending) and your email newsletters are targeting people who already know you and are therefore more likely to open and read them.
2. Boosting Sales
The bottom line is that email marketing is proven to generate sales. How much depends on the content, timing, relevance and perceived value of those emails. You could send subscribers details of discounts or specials while VIP customers could access exclusive promotional offers to entice them to buy.
3. Analytics
You have access to analytics including the open rates, click throughs and bounce backs so you know what is working, what is being read and what needs to be updated on your database. These analytics will help you produce future newsletters, establish what type of content appeals to your customers and ensure you avoid the dreaded spam filters. In short, you can measure and monitor the success of the email campaign.
Now that you know why you need to use email marketing, the most cost effective way to manage the distribution is cloud-based programs. Constructing and sending emails in big batches from your own servers can be time consuming and could even mean someone has to stay back at the office until the email is sent. Business start-ups may find the process much simpler because of their relatively small database but for better quality design and professionalism we recommend you use a cloud-based email system. Typically they offer design templates and data analytics so you know what links are being clicked on and you can even identify the percentage of customers who open their newsletters on a smartphone.
MailChimp and its competitors like Campaign Monitor and iContact are excellent for managing subscriptions, the unsubscribe process, ensuring compliance with spam filters and providing data analytics. These programs are relatively easy to use and businesses with small mailing lists might consider MailChimp because it is free for up to 2,000 subscribers and up to 12,000 emails a month.
A Quick Guide to Making Your Email Marketing Work for You
DO...
Shop around to get the right software and the right price for your needs.
Use software that is easy for everyone in the marketing department to use.
Build a relevant contact list, grouping your customers based on key information so you can target their exact profile with relevant content.
Integrate with your social media to increase your reach and improve your results.
DON'T...
Assume the email will display correctly. Test it on the various browser platforms.
Spam your customers! Check that subscriptions are strictly opt-in and the unsubscribe process is simple.
Forget - Content is king!
Forget to keep mobile users in mind. Consumers connect visually with email newsletters, deciding whether to act in seconds so keep it simple and use bold images to heighten interest.
One final thing, the subject headline in your email is critical. Words like exclusive, latest, new, offer, sale, alert and bulletin will work much better than simply 'Latest Newsletter' or 'December Newsletter Attached'.
---
Other articles in this edition:

IMPORTANT DISCLAIMER: This newsletter is issued as a guide to clients and for their private information. This newsletter does not constitute advice. Clients should not act solely on the basis of the material contained in this newsletter. Items herein are general comments only and do not convey advice per se. Also changes in legislation may occur quickly. We therefore recommend that our formal advice be sought before acting in any of these areas.